Bahamian Market
As gathered from the Central Bank's publication on June 3rd 2019, "Monthly Economic and Financial Developments, April 2019" in conjunction with empirical observation, the local economy demonstrates moderate growth driven by vibrancy in the tourism and construction sectors namely. An upswing in stopover visitors was favorable to the tourism market, and there continues to be noticeable ongoing small and medium sized developments driven by foreign direct investments. Further to fiscal strength, the national deficit is seen to be diminishing, primarily driven by the higher Value Added Tax (VAT) as of July 1st 2018 (increased by 4.5% to 12%) which now delivers revenues outpacing increases in national expenditure. There has been an acceleration in Bahamian dollar deposits and tourism derived inflows, yet very modest local currency credit levels. The combined factors have ultimately lead to high liquidity and external reserves levels outpacing 2018 levels. As reported in the Tribune, efforts around a national credit rating system as managed by a Credit Bureau set in motion by Central Bank is hoped to encourage improved lending efficiency and by deduction higher credit levels being extended to the public.
With respect to tourism, a look into non-hotel based vacation rental levels is particularly interesting. According to data from the AirDNA, the off-resort nightly rented units up ticked by 31.1% in April 2019 and 18.7% from year to date, suggesting a growing trend in non-traditional Air BnB style rental units. A closer examination into the island to island proportionate contribution to the cumulative non-hotel room bookings growth up to April 2019 it is evinced that Exuma outpaces the pack by contributing 51%, while nevertheless New Providence has increased by 14.5%, Abaco by 6.5% and Grand Bahama by 2.5%. This can be revealing to the savvy Bahamian looking to invest in tourism.
With respect to the All Bahamian Consumer Price Index, in the 12 months leading up to February 2019, domestic inflation grew by 1.2% to 2.6%. This increase was influenced by higher international oil prices and the after effects of the VAT rate climb to 12%. Within the index, it is noteworthy that the average price increased for food and beverage, health, apparel, and hotels to mention a few, with lesser increases in housing, water, gas, electricity, recreation and culture. Pleasantly, there has been an average price decline in communications as well as in education.
The country continues to move towards ascension into the World Trade Organization for - among the benefits - the achievement of equitable trading standards relationships with the vast number of members of the WTO multilaterally which would be more arduous to negotiate advantageously on a one or one bilateral basis given the comparative scale of The Bahamas. Nonetheless, the Bahamas in its messaging has been insisting on Bahamian ownership within its country to be valued foremost throughout implementation. In an article published by The World Trade Organization entitled "The Bahamas injects renewed energy into goal of joining WTO by next ministerial conference" notes that The Bahamas hopes to join the WTO by the WTO's 12th Ministerial Conference during June 2020 in Astana. As noted by the Honorable Brent Symonette, Minister of Financial Services, Trade and Industry, and Immigration "We seek to join the WTO because we believe that participating in the rules-based global trading system makes sense for our economy. Participation affirms the importance of that system to the stability and growth of the world economy. We also, however, seek to ensure that our membership provides continuing opportunities for our people to grow and prosper through meaningful participation in the ownership and prosperity of their economy. About these dual interests we are very deliberate." It is generally speculated that the ascension to the WTO will allow for greater export of services and goods to the global economy from The Bahamas, amid hopes that the Bahamian economy will become more diversified in its goods and services. Some look forward to the reduction of custom duties anticipated in order to allow for more manageable front end costs when operating or starting a business. Entrepreneurs would be able to get started in business with a modest investment. However, many businesses expect to have to prepare themselves for more intense global competition. Still some are of the opinion that greater competition will allow Bahamians to indeed assert their excellence while continuing to improve goods and services at global standards.
Overall, the Bahamas has remain committed to continued growth and stability in line with international standards.
References:
https://www.centralbankbahamas.com/news.php?cmd=view&id=16570
https://www.wto.org/english/news_e/news19_e/acc_bhs_09apr19_e.htm
http://www.tribune242.com/news/2018/may/30/budget-vat-rise-75-percent-12-percent/
PAST PERFORMANCE IS NOT INDICATIVE OF FUTURE RESULTS. THE VIEWS, STRATEGIES AND FINANCIAL INSTRUMENTS DESCRIBED IN THIS ARTICLE MAY NOT BE SUITABLE FOR ALL INVESTORS. OPINIONS EXPRESSED ARE CURRENT OPINIONS AS OF THE DATE(S) APPEARING IN THIS MATERIAL ONLY.
THIS DOCUMENT DOES NOT CONSTITUTE AN OFFER OR SOLICITATION TO ANY PERSON IN ANY JURISDICTION IN WHICH SUCH OFFER OR SOLICITATION IS NOT AUTHORIZED OR TO ANY PERSON TO WHOM IT WOULD BE UNLAWFUL TO MAKE SUCH OFFER OR SOLICITATION. ANY REFERENCE IN THIS DOCUMENT TO SPECIFIC SECURITIES AND ISSUERS ARE FOR ILLUSTRATIVE PURPOSES ONLY, AND SHOULD NOT BE INTERPRETED AS RECOMMENDATIONS TO PURCHASE OR SELL THOSE SECURITIES.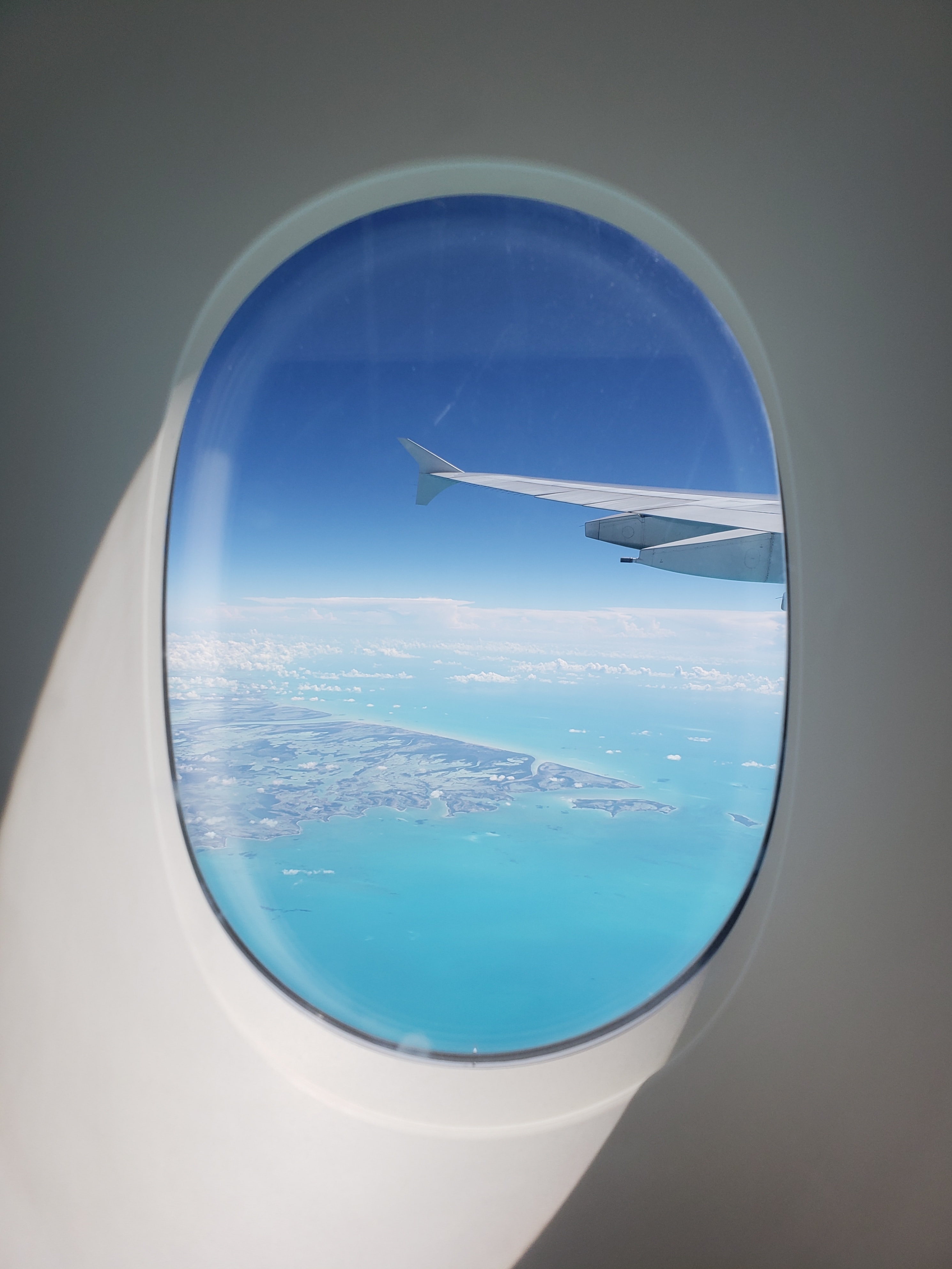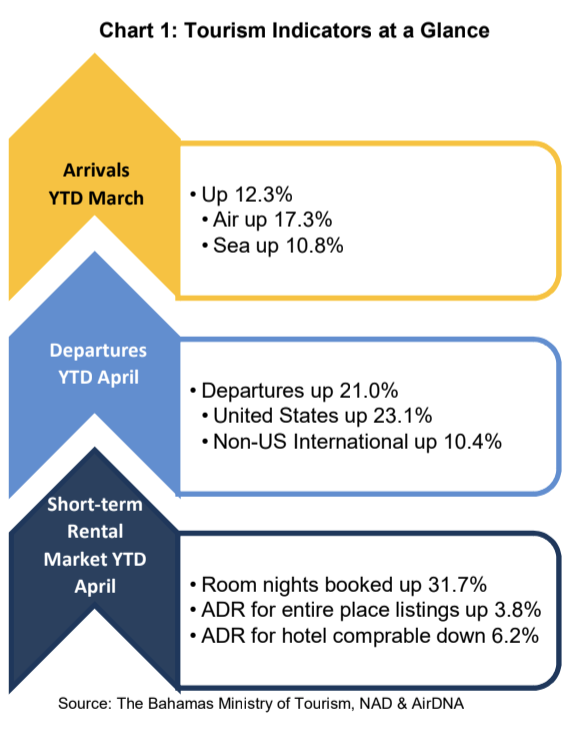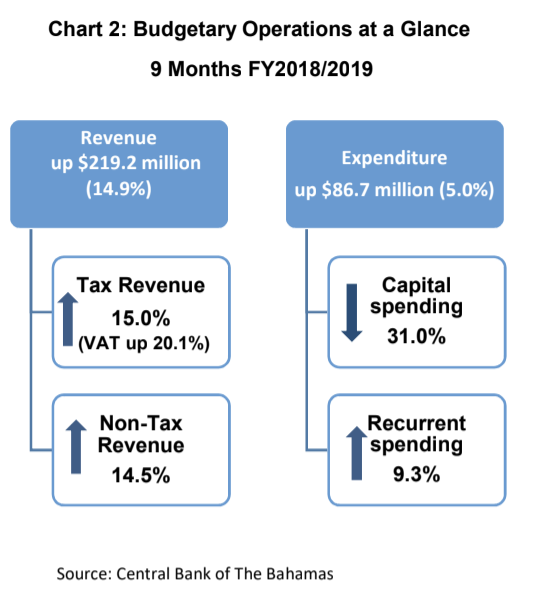 International Markets & Cryptocurrency