Impending Legalization of Marijuana in The Bahamas and Banking Implications
LionPress Spring 2020 Issue
The indisputable popularity of cannabis has infectiously covered much territory.
According to the United Nations Office on Drugs and Crime (UNODC), it is the drug with the highest levels of cultivation, trafficking and consumption globally. Cannabis - while enamored by many for reasons ranging from medicinal to spiritual to social - has had an uneven approval rating legislatively worldwide and even within countries that differentiate federal law from state law. This unique, and at times contradictory, treatment of cannabis and its derivatives makes it challenging from a banking perspective to onboard proceeds deriving from its sales depending on the international law governing the places of its growth, manufacturing, distribution and sale.
Congruence with the local laws in the domicile of the bank is also a factor. This irregular, highly opined and unstandardized cannabis judicial landscape makes it a perilous and uncertain proposition for compliant banks to consider the business because of apprehension of being considered co-conspirators in the movement of proceeds of crime and money laundering inadvertently. Ultimately, the hurdles and entangled implications of banking for cannabis businesses creates a practical hazard for the f hordes of undeposited mounting cash being self-managed.. Within this dicey terrain for many prospective consumers and the financial services and manufacturing industries, the Government of The Bahamas has announced its intention to progressively decriminalize the personal use of marijuana and has suggested steps to conscientiously regulate the use and sale of medicinal cannabis.
The shock this will have is certainly more than political and has a multiplier effect on banking and financial services (although the sector also must be mindful of international positions on cannabis given an interconnected banking world). The positive impact on the financial services sector, which comprises 15-20 per cent of the Bahamas' gross domestic product, according to PricewaterhouseCooper, can be substantial by filling a gaping void in the industry. It is no less impactful retroactively on those individuals with criminal records for personal marijuana use, whom now have the opportunity to have them expunged in this respect. Many financial institutions in the jurisdiction will expect to be able to compliantly do business with legitimate licensed marijuana entities without being implicated with facilitating a crime at home or abroad once The Bahamas and key correspondent banking counterparts legalize cannabis.
Formalized legislation to legalize marijuana use and the manufacturing of cannabis derivatives at large (within set parameters) would provide a pathway for the unbanked legal operations within the cannabis industry to more efficiently, compliantly and safely enter the banking system and also most decisively spur on anxious investors and entrepreneurs.
The Bahamas National Commission on Marijuana (BNCM), led by co-chairs Quinn McCartney and Bishop Simeon Hall, was established by the Government of The Bahamas with the mission of "codifying the view of Bahamians on all things related to marijuana, and to make recommendations to the Government of The Bahamas on positions related to the legal, social, medicinal and ceremonial (religious) issues as they relate to marijuana".
Relevantly there is also a CARICOM Regional Commission on Marijuana ("CARICOM Commission"), first formed in 2014, for the purpose of providing guidance to the Caribbean as a collective for a solidarity approach to a unified stance on the marijuana issue through research and contributions from member states. Bishop Hall served as a commissioner on the CARICOM Commission on Marijuana on behalf of The Bahamas. The Final Report of the CARICOM Commission for the governments within the region counsels that "cannabis / marijuana should be declassified as a dangerous drug or narcotic in all legislation and classified as a controlled substance" and goes on to recommend that "to avoid the implications of Anti-Money Laundering and Proceeds of Crime legislation which currently prohibit legitimate banking and other financial transactions for illegal cannabis, commercial cannabis activities will need to be legalized."
In summary, a balanced approach is encouraged encompassing both decriminalizing the personal use and medicinal use of marijuana as a preparatory step and then comprehensive and immediate elimination of all prohibitive legislative provisions, hence making cannabis legal and regulated only in exactingly defined circumstances.
Three implementation models were outlined for CARICOM members to consider as they adjust to the recommendations with different profitability expectations: Model 1 Decriminalization of Marijuana Use, with Supply Remaining Illegal; Model 2 Full Legalization of Marijuana Production, Sale and Use with State Control; and Model 3 Full Legalization of Marijuana Production, Sale and Use Within A Competitive Market System. Diagram 1 below shows the Bahamas' projected outcome for 2019 and 2020 if it adopts one of these models.
The Government of The Bahamas seems to have a bi-partisan and non-contentious stance as it relates to the matter of cannabis legalization and decriminalization. According to Bahamian press reports , and as reported on November 17th, 2019, Prime Minister, the Right Honorable Dr Hubert Minnis said that "he favors decriminalizing possession of small amounts of marijuana and making the substance legal for medicinal and/or scientific purposes." The Prime Minister also noted that he is hopeful that the decriminalization process will transpire prior to the end of his current term. The leader of the opposition, the Honorable Phillip Brave Davis has also expressed support for the decriminalization of small amounts of marijuana and for medicinal uses. Given this support across parliament it seems guaranteed that the Bahamas' endorsement of marijuana within set parameters will come to fruition.
The Government currently awaits a report from the BNCM in short order to further guide next steps. Although CARICOM has made recommendations, it may not be wise to assume each member state will adopt the same approach to decriminalization since co-chair Quinn McCartney has noted that following his research trip to Jamaica during October, "he does not support some elements of that country's marijuana decriminalization policies."
In order to judge of what is likely to be the long run outcome of this trend of cannabis legalization, it is helpful to understand the history of cannabis use and the associated studies. The basis of the CARICOM Commission's affirmative legalization stance was that "marijuana is a plant substance with historical, cultural and religious significance to the Commonwealth Caribbean, which existed benignly as a beneficial plant without condemnation or legal classification for centuries. Legislative history illustrates that cannabis / marijuana acquired an illegal status and classification as a "dangerous drug" with "no value", without scientific or moral rationales to support the radical change in law, both internationally and domestically.
Further, there is considerable evidence to suggest that this transformation was due to cynical motives to quash competition with the merging alcohol industry (itself emerging from prohibition) and even racial policy. Modern scientific data demonstrates that there is conclusive evidence that cannabis / marijuana has considerable value as a medicinal substance, and as liberalization in the law occurs, scientific studies are proving more medicinal uses for the plant. At the same time, medicinal science has disproved some of the most important myths and propaganda about the supposed negative physiological impact of cannabis/marijuana, including a causative link to psychosis and its status as a gateway drug. It has also proved that cannabis/marijuana is not more harmful than alcohol or other substances that are no longer prohibited and, in many respects, less so.
In 1923 cannabis became illegal in Canada due to much activism. Cannabis became illegal in The Bahamas on February , 1929, upon the passing of Dangerous Drugs Act. After much lobbying, the United States banned cannabis federally starting October 1937 in the passing of the Marijuana Tax Act, signed by President Franklin D. Roosevelt. While federally the USA still recognizes cannabis as a schedule 1 drug (with heroin and methamphetamine) many of the individual states have adopted unique laws to legalize and decriminalize cannabis at the state level (33 states and the District of Columbia, according to The Hill as of March 2019. See Diagram 3). This scientific basis for revision to the cannabis laws likely implies that there will be eventual widespread and lasting legalization efforts, signaling that reliable banking for this industry will become available in due course.
By way of cross analysis, the later acceptance of a once outcasted consumption product is reminiscent of the bootlegging era of 1920-1930, a period during which ironically despite the altruistic paternal intentions of the temperance groups which lobbied for the 18th amendment to the US constitution to prohibit alcohol consumption, this prohibition coincidingly led to the advent of serious organized crime around the substance, by such infamous names as Al Capone. The cash based way of transacting and storing funds has rendered legal marijuana businesses exposed to many of the dangers of organized crime also, inclusive of these two examples reported by The Hill: "In 2018, one of the most successful marijuana infused product companies in the country was robbed in California. The thieves destroyed computers, trucks, and safes before making off with hundreds of thousands of dollars in cash. In 2016, a Marine Corps veteran who worked as a security guard at a dispensary in Colorado was murdered during an attempted robbery."
At such substantial revenue levels to some it is still inconceivable that this industry is without proper banking services. Cash based business creates transparency issues for tax collection agencies, expense management and internal controls generally. There are significant professional banking fees and card processing revenues being forfeited due to the uneven regulatory issues of cannabis.
While cannabis has been federally legalized in Canada, having commenced recreational marijuana sales in October 2018, the U.S. still leaves a sizeable impression on how banking globally will treat cannabis business – especially given the importance of access to US correspondent banking partners. To the great relief of many, the United States took a monumental step forward to enable financial institutions to bank for the cannabis industry in the passing of the SAFE (Secure And Fair Enforcement) Banking Act of 2019 on September 25th, 2019 by the U.S. House of Representatives (in what is described as bi-partisan vote, backed by 91 Republicans, 1 Independent and 229 Democrats). The Act – as it states within it – was formed "to create protections for depository institutions that provide financial services to cannabis-related legitimate businesses and service providers for such businesses, and for other purposes" and serves "to increase public safety by ensuring access to financial services to cannabis-related legitimate businesses and service providers and reducing the amount of cash at such businesses."
However, while this has been an historic achievement, some lobbyists criticize that it is legalization federally that is desired most, and not simply banking legislative reform. Moreover, the excitement is quelled by the still pending U.S. Senate consideration of the SAFE Act, which must pass in the Senate in identical form as the next step in order for it to be signed by the President and thereafter become law. Any revisions by the Senate therefore must go back to the House for debate until the two bodies of Congress are aligned in agreement. There is some skepticism over whether it will pass given the conservative voice within the Republican weighted U.S. Senate. A date for U.S. Senate consideration seems to have not yet been determined and publicly announced. In the interim, the American Bankers Association (ABA) has demonstrated support for cannabis banking reform, and other stakeholders continue too as well. Although Canada has federally legalized marijuana, many cannabis businesses are still struggling for equal access to banking due to many of the banks still being conservative, likely driven by their relationships with the U.S.
The size of the cannabis industry is undoubtedly large when analyzed from a number of angles and lenses. According to New Frontier, a big data and statistics company specializing in the cannabis industry, , the legal cannabis industry in the U.S. is projected to produce $13.6 Billion in revenue during 2019, a 32 per cent increase of 2018 revenue levels which sat at a whopping $10.3 billion. At a compound annual growth rate of 14 per cent , the size of the U.S. legalized cannabis industry is expected to be $30 billion by 2025, revenue levels that already overshadow the revenues of several states within the U.S.. On December 15th, 2019, overviewing the year, it was reported by New Frontier that Total Global Cannabis Consumer Expenditures (Legal + Illicit) for 2019 was $344 Billion, resulting from the use of over 263 million consumers.
There are a multiplicity of cannabis uses and derivatives broadening the scope of potential banking activities. The products range from food, to supplements, personal care products, consumer textiles, other consumer products (e.g. pet food, jewelry, paper), hemp CBC and even industrial applications.
Some of the countries around the world which have some form of cannabis legalization currently include the United States, Canada, Jamaica, The Netherlands, Spain, North Korea, Uruguay, Peru, Portugal, Australia, Switzerland, Argentina, Cambodia, Costa Rica, Czech Republic, Ecuador, Italy, Estonia, Mexico and Israel.
As locally - here in The Bahamas - and internationally countries refine their approach to legalizing and decriminalizing marijuana, t Equity Bank And Trust Bahamas will continue t to stay abreast in our commitment to compliantly provide exemplary banking services to the legal cannabis industry once permissible. ■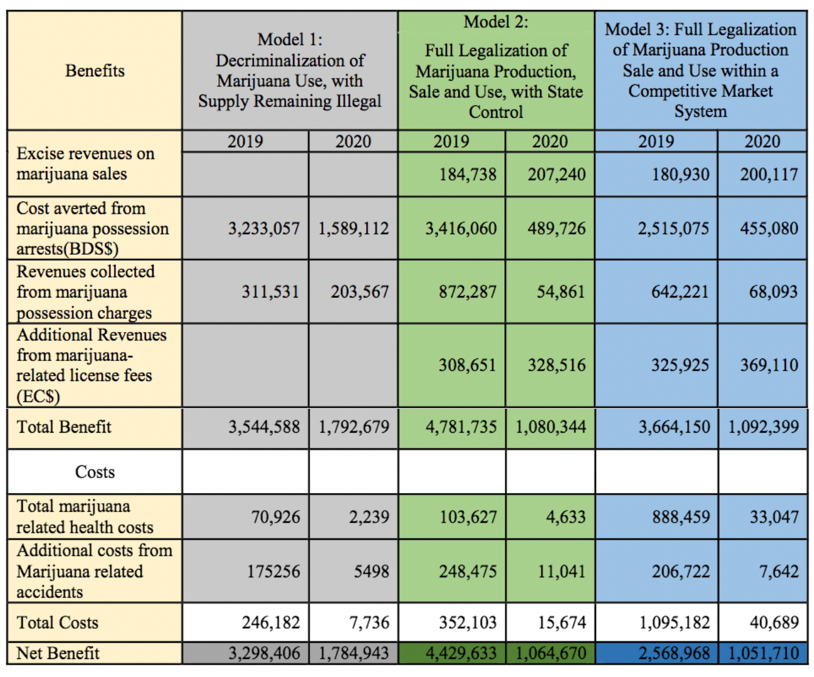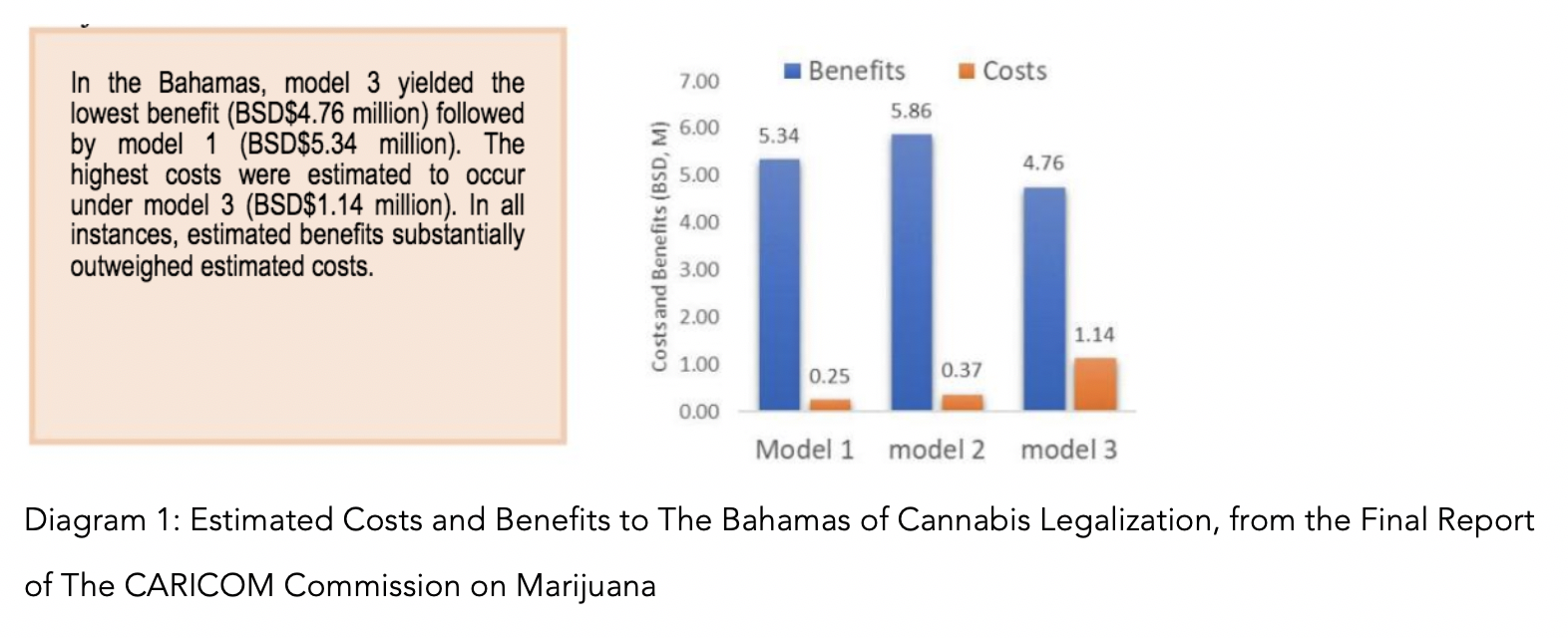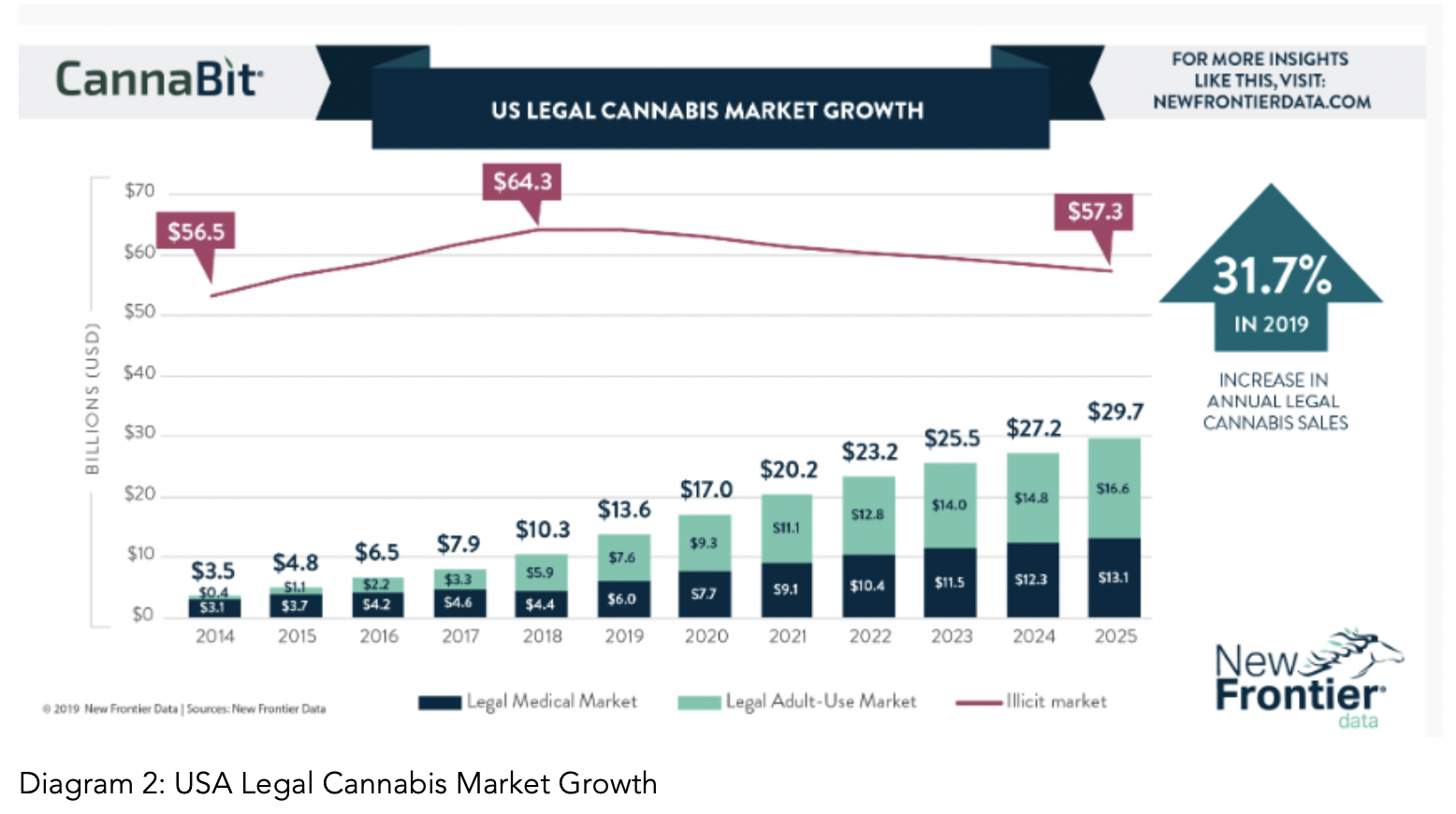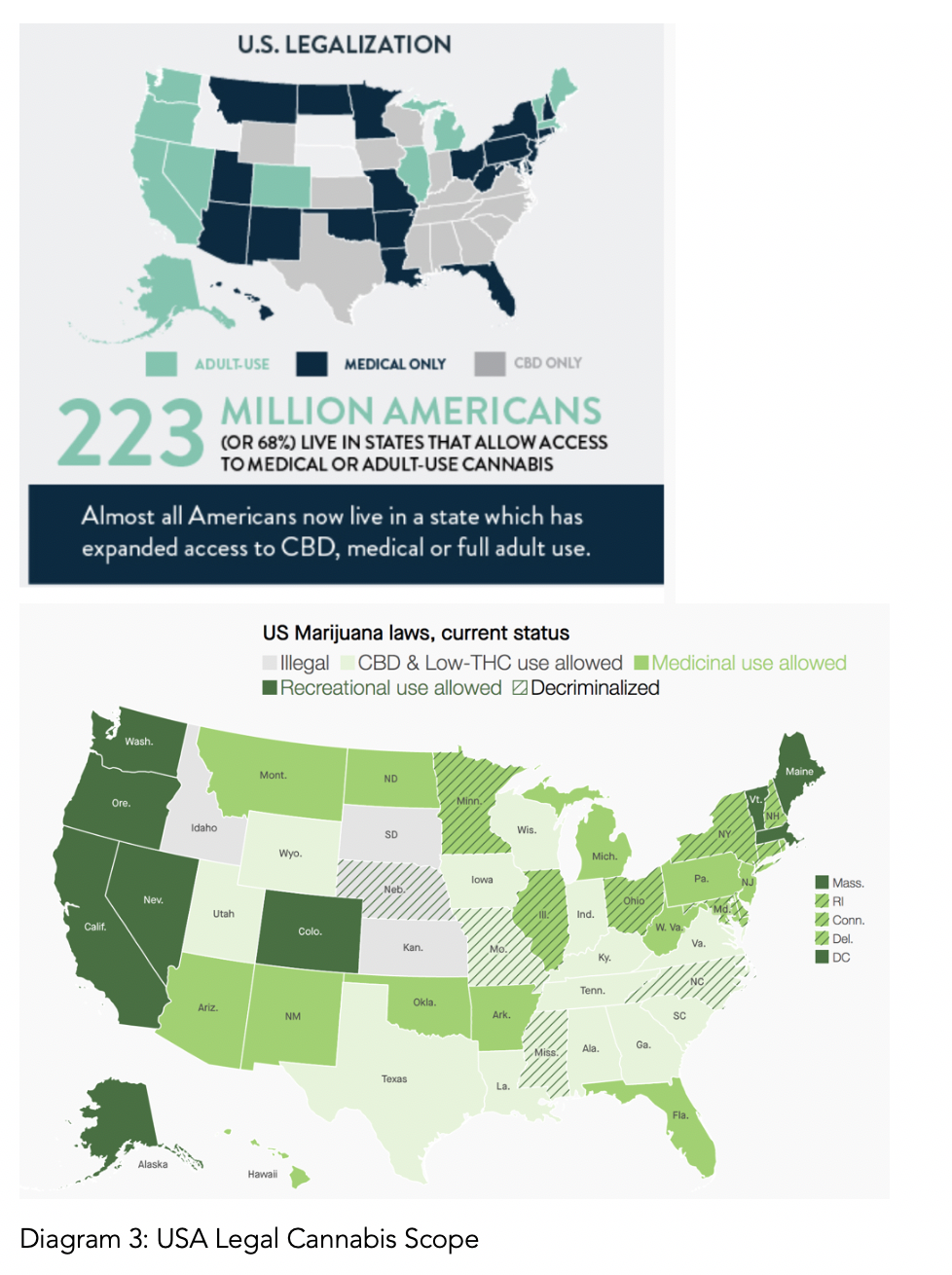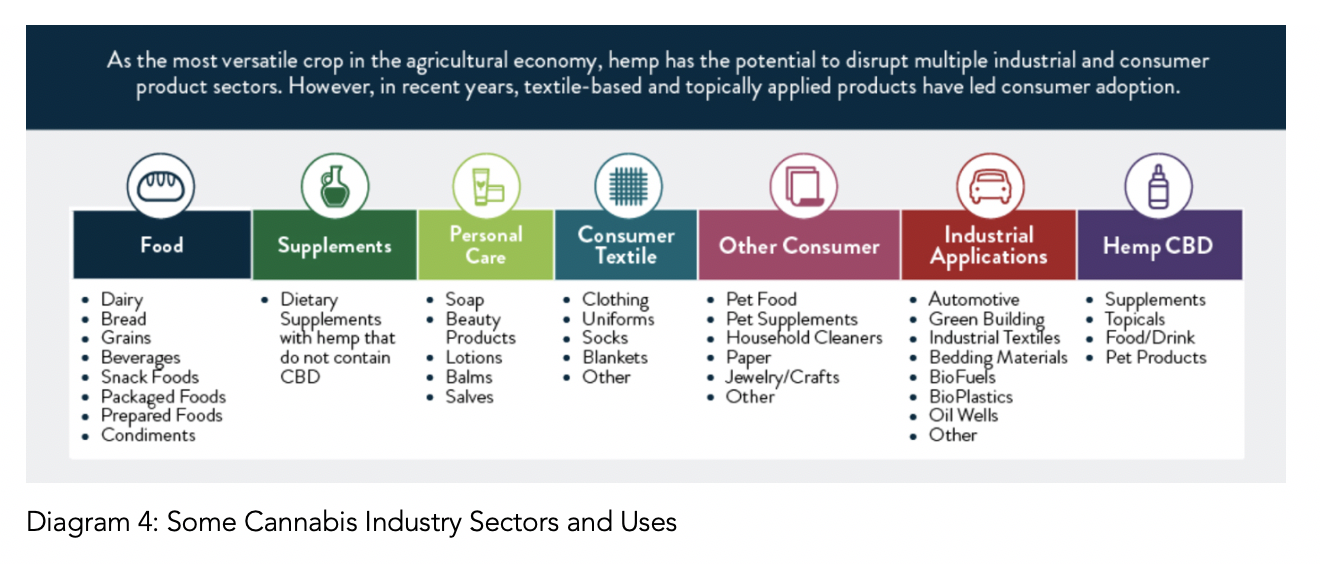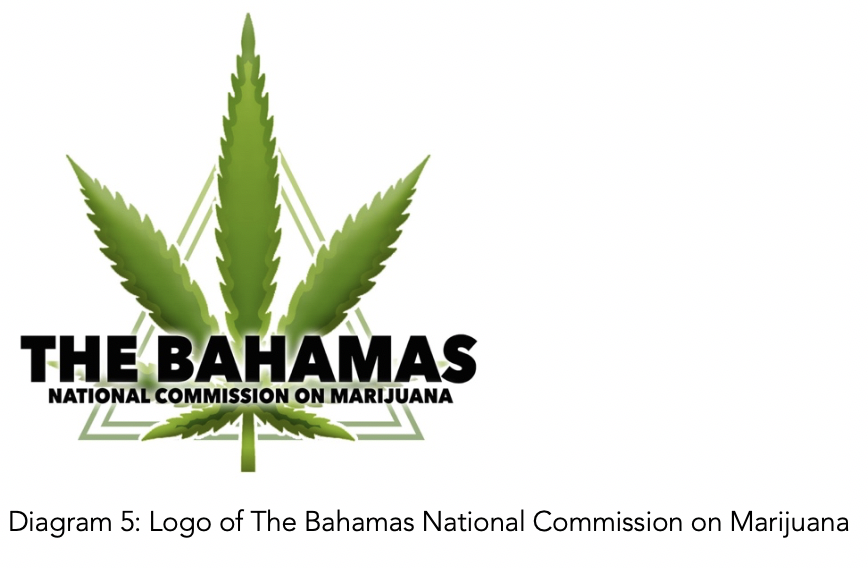 International Markets & Cryptocurrency