Resilience: Equity's Fourth Annual Charitable Art Exhibition
LionPress Winter 2022 Issue
Equity Bank Bahamas Limited was excited to again host its fourth annual charitable art exhibition entitled: RESILENCE. The exhibition was held on Sunday November 28, 2021 between 1:30 – 6:30pm at Equity Trust House in the Caves Village, Nassau, Bahamas.
For many individuals, art is not only a passion but a part of their portfolio asset mix. Every year, the exhibition attracts many of the bank's high net worth clients, guests of clients, governmental officials, and affluent Bahamian art collectors.
The exhibition featured 100+ art pieces from over 20 local and foreign artist, some of which included: Sophie McCarroll, Kevin Cooper, Deime Ubani, Kerry China, Judith Papillon, Susan Millar, Eugene Wedlear, Justin Moultrie and many more.
The art sales revenues of the exhibit are kept by the artists, with 15% of proceeds being proudly donated to the Crisis Centre which is headed by the Office of the Spouse of the Prime Minister. The Crisis Centre serves to combat violence against women and children throughout The Bahamas.
D. Gilbert Cassar, Head of Business Development and Fintech welcomed and graciously thanked guest for their attendance. He said that "it's important to focus on the theme for today, which is 'resilience'; at Equity Bank, we really believe in uplifting the community and it is important for us to recognize that as a collective we have what it takes to recover."
Spouse of the Prime Minister, Mrs. Ann Marie Davis was introduced by Mr. Cassar and made brief remarks on behalf of the Crisis Centre. She mentioned that "its [the art exhibit] getting better every year". She also advised that "the crisis centre is in crisis itself" and encouraged guest to continue to purchase and support the artist at the exhibition. Mrs. Davis was presented with a vibrant art piece by local artist, Deime Ubani.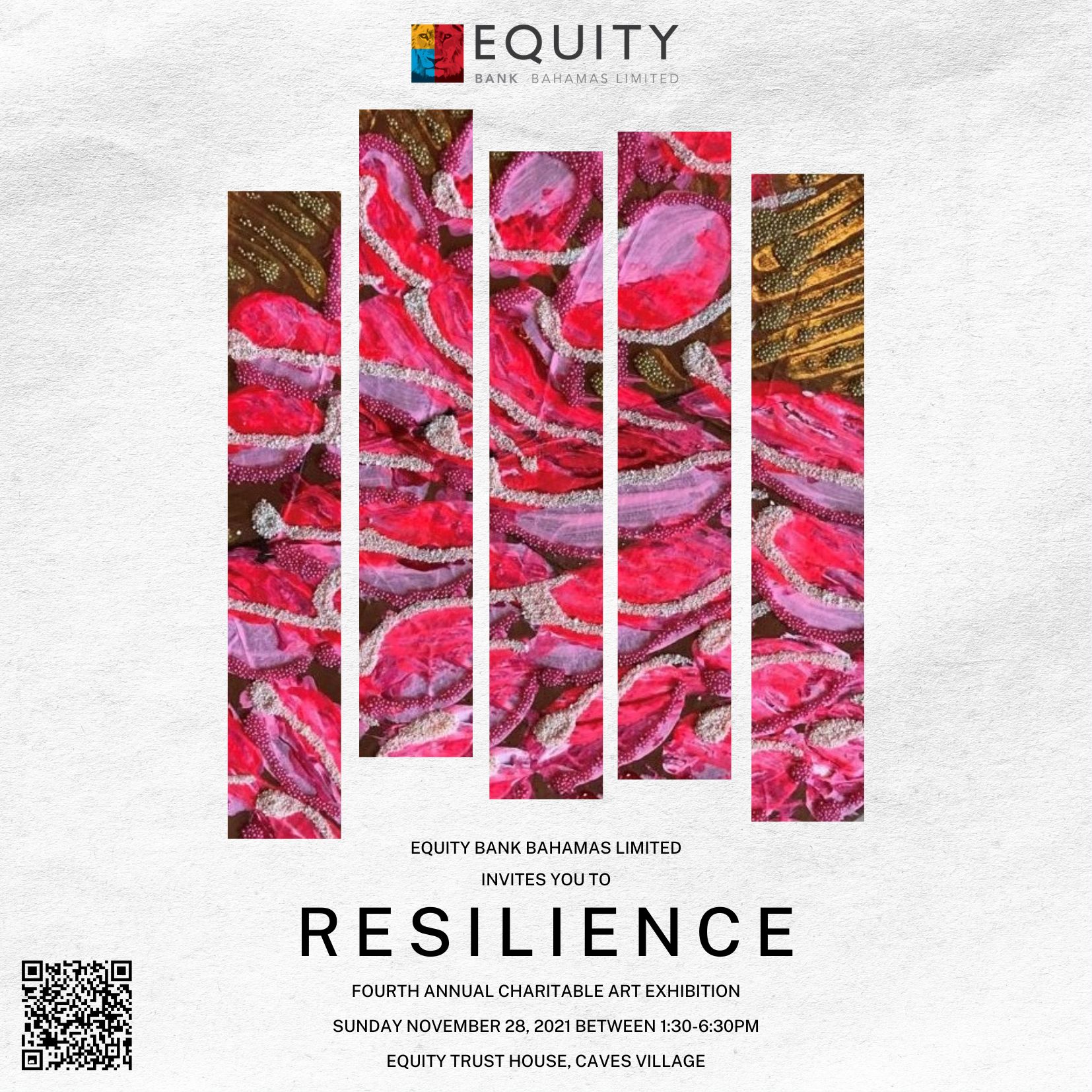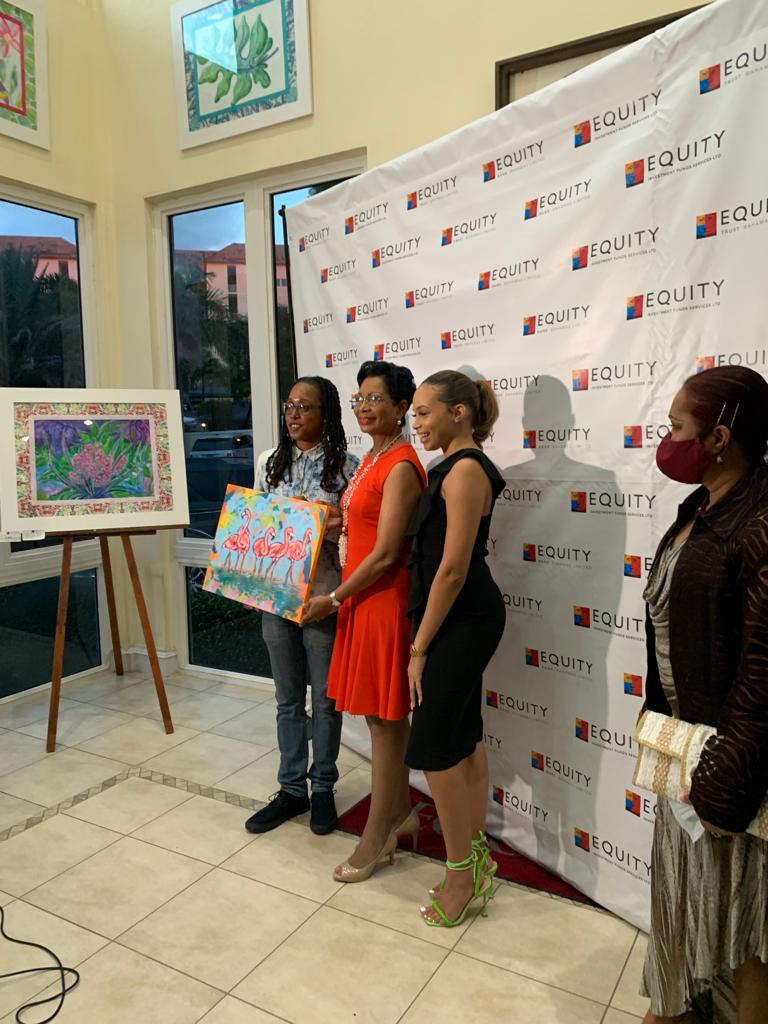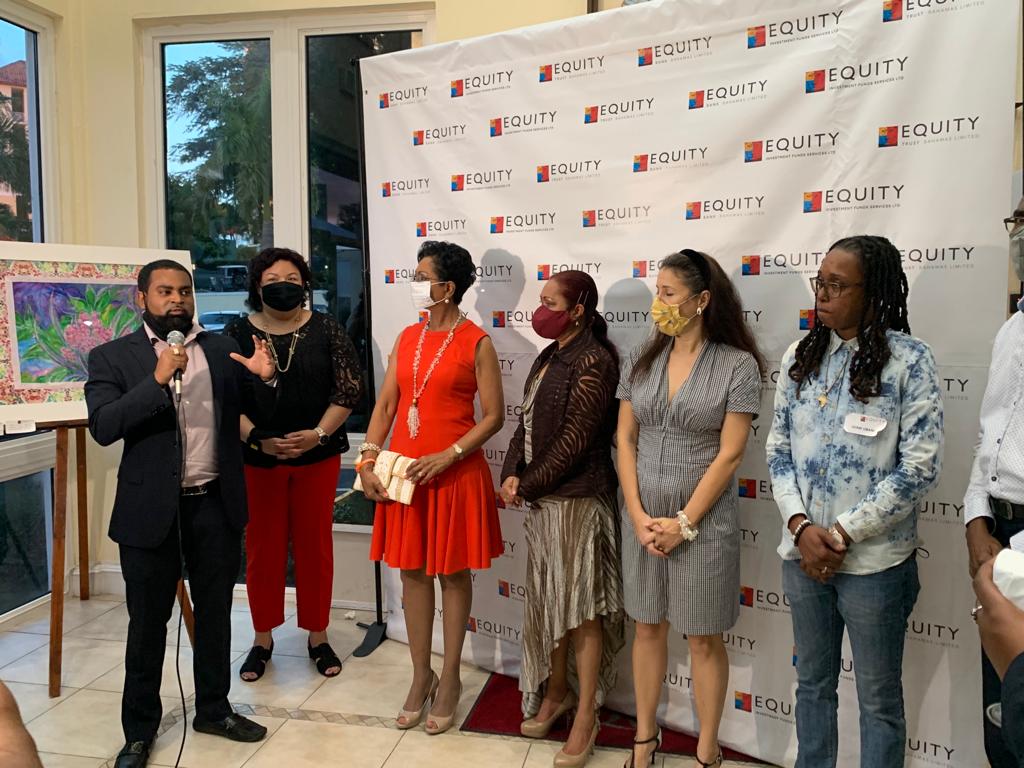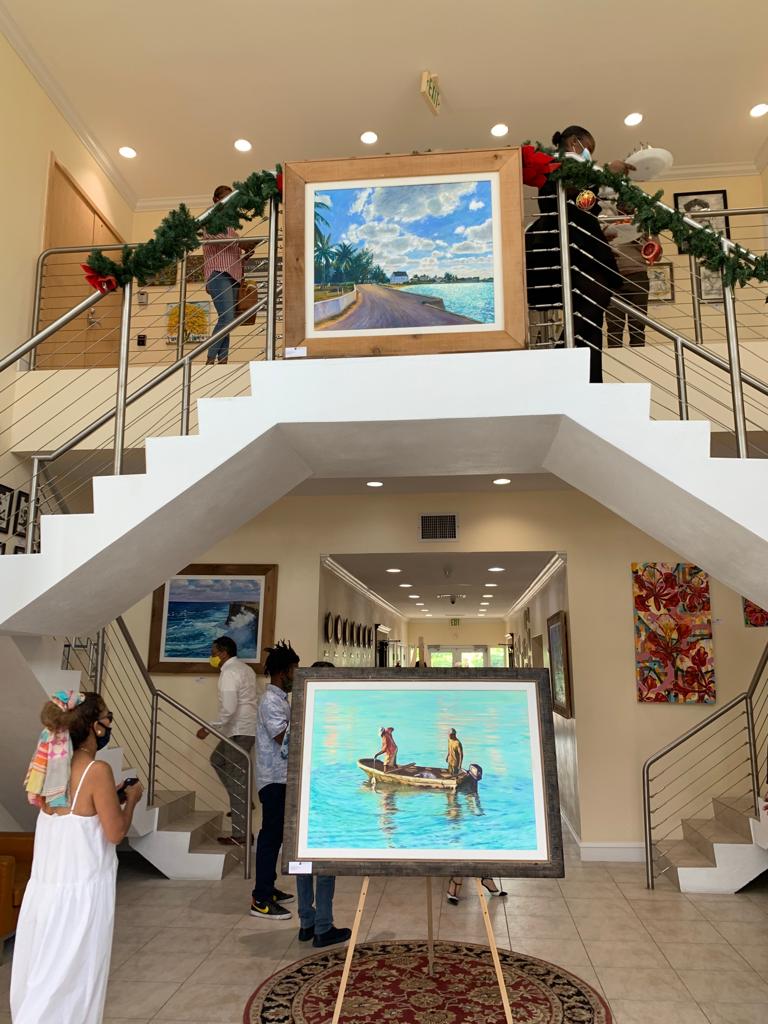 International Markets & Cryptocurrency