The Sand Dollar Impending Unveiling Nationwide
LionPress October 2020 Issue
The Bahamas has been lauded for its leadership in the creation of a digital extension to the Bahamian Dollar, the Sand Dollar. As a result of the continuation of The Bahamas' Payment System Modernization Initiative the Sand Dollar emerged. It is a central bank digital currency ("CBDC"), which is equivalent to and in essence a representation of the Bahamian Dollar. The Sand Dollar is pegged 1 to 1 with the United States Dollar and will be made available via a mobile wallet app.
Since its debut on December 27th, 2019 in Georgetown, Exuma, and its second pilot in Abaco on February 28th, 2020, the Sand Dollar is now set to launch this month October 2020. The Bahamas is among a limited number of countries that are out ahead of pack in this advanced release, inclusive of namely China with the DC/EP (digital currency/electronic payment), Sweden with the e-Krona, The Eastern Caribbean Currency Union with the DXCD, and the Marshall Islands with the SOV (the Sovereign).
Trends shows that the prospect of a CBDC is warming globally among many central banks. A survey by the Bank for International Settlements (BIS) conducted during January 2020 revealed that 80% of central banks are in the midst of conducting CBDC research and that 50% of central banks are in an experimental state as it relates to a CBDC. Demonstrating a commitment to introduce a CBDC, 10% of survey respondents intend on releasing a publicly available retail CBDC within three years and 20% of respondents intend on introducing a CBDC within six years.
Having gone through a rigorous set of security assessments, the Central Bank is now confident to allow the public to take advantage of the Sand Dollar's various benefits. The Central Bank chose to make the Sand Dollar project a priority given the archipelagic geography of the Bahamas, comprised of 700 islands and cays. Small subsets of the population on family islands can be a challenge to serve with a full brick and mortar banking footprint, given the inherent overhead costs and lack of economies of scale. Therefore, a digital solution provides an alternative for payments to be made easily without the traditional architecture. Accessibility, inclusivity, and human rights being at its core, the unbanked population, inclusive of those without a status in the Bahamas will be eligible for a Sand Dollar wallet, limitations reasonably being in place depending on tier and KYC requirements.
There will be three tiers of Sand Dollar wallet usage. Each tier will have a different level of Due Diligence "KYC" required, ranging from Simplified (Tier 1) requiring no significant formal identification, which would permit $500 to be maintained in the Sand Dollar digital wallet with maximum permissible volumes of $1,500 in spending per month, to Regular (Tier 2) requiring more KYC, which would permit $5,000 to be maintained in the wallet with up to $100,000 per year (or $10,000 per month) in transaction volume on a turnover basis being permitted, and finally to Enhanced (Tier 3) which would require enhanced KYC and permit $8,000 (or 1/20th of annual revenue) up to an annual limit of $1,000,000 to be maintained in the wallet with transaction volume limits of $20,000 per month or 1/8th of annual revenues (whichever is greater).
The nationwide release of the Sand Dollar is planned to take place in phases. This immediate phase shall be targeted namely at the private sector, with the second phase during Q1 and Q2 of 2021 being targeted at government services and public utilities.
The Sand Dollar lowers the costs of doing transactions as compared to credit card processing fees and resolves the time lag on settlements as they are nearly instantaneous. There are also offline options, inclusive of the use of a loadable Sand Dollar card which has an assigned QR Code. While the Central Bank has reassured the public of its emphasis on confidentiality and data privacy, the digital nature of Sand Dollar payments does allow the Central Bank to glean the overall payment themes within the country to direct appropriate policies to stimulate the economy. Nonetheless, it has been noted by the regulator that, "all transactions are linked to an anti-money laundering/counter financing of terrorism (AML/CFT) engine to safeguard regulatory compliance and governance". The digital nature of payments also is timely given the social distancing expectation during the new normal economy, as physical cash can be contaminated with COVID-19.
The Central Bank's backing of the Sand Dollar will undoubtedly lead to trusted adoption. While this may have some impact on the future adoption of other private digital fiat platforms, the Central Bank has inclusively created the Sand Dollar with the spirit of interoperability in mind. Testament to this is that commercial banks, credit unions, licensed payment service providers (PSP) and money transmission businesses (MTB) will be permitted to assist with on boarding efforts for persons signing up for Sand Dollar wallets and with connectivity in relation to their depository accounts. Currently, according to a September 28th, 2020, Eyewitness News article, thus far three PSPs, one commercial bank, and four MTBs have been registered as authorized financial institutions (AFIs). The ease of integration with MTBs and PSPs has been aided by their previous investments in mobile wallet platforms. Nevertheless, according to the Central Bank "all Sand Dollar AFIs are required to complete robust and intensive cybersecurity assessments by an independent international firm before receiving approval to integrate the Sand Dollar platform with their custom applications".
As a variant of the Bahamian Dollar the capital controls on Sand Dollars will model the same as the Bahamian Dollar. It is meant for spending domestically only within the local economy, and there would be an exchange control process in place for exchanging the Sand Dollar for international currencies. As published by CoinDesk, an estimated $48,000 worth of Sand Dollars will be introduced into circulation initially with more minted in response to demand, while simultaneously removing the equivalent amount of physical currency (BSD) out of circulation.
Unlike today's Bahamian dollars, one does not require a bank account to have a Sand Dollar digital wallet. And in contrast to traditional banking, there will not be interest offered on Sand Dollar balances; albeit many commercial banks offer very marginal interest rates today.
Boasting a mobile phone penetration of nearly 90% according to a 2017 Helgi Library report, The Bahamas has a fertile user base for the adoption of the Sand Dollar. Mobile phones compatible with the Sand Dollar wallet will require at minimum a passcode or biometrics authentication. As of 2012, online bank account users in The Bahamas were 29,687 and in 2018 they were 89,488, representing roughly 26% of the populous and representing an estimated 201% increase over that period: a positive direction. Surveys reveal that nine of every ten residents of The Bahamas have a savings account (90%), and seven of every ten residents have a debit card (70%). As of Q2 of 2020 amidst COVID-19, the Central Bank's period review report noted that 2.3 million debit card transactions occurred (valued $370.3m), and 607,152 credit card transactions (valued at $150m). Despite increases in ATMs during Q1 from 379 to 382, ATM transactions have diminished by 28.6% in volume (to 1.7m) and by 11.2% in value (to $338.4m). Businesses have been expressing a desire to become more digital, reflected in a growth in the overall amount of merchant accounts (required to receive credit card and online payments) 2.5% to 15,247 accounts nationwide.
A global lens overview "The Global Findex Database 2017: Measuring Financial Inclusion and the Fintech Revolution" by The World Bank evinces that 69% of the global population has a bank account, compared to the estimated 90% of Bahamians with one. It also reveals a growing trend in digital payments globally, with 76% of account holders having received at least one digital payment in the previous year (as of 2017). Interestingly, two-thirds of unbanked persons globally have a mobile phone. Despite these odds in favor of digital payments, the work surrounding educating the public and encouraging these efficient habits are vital, as the report also shows that one billion adults with a bank account still pay their utility bills in physical cash.
Equity Bank And Trust Bahamas looks forward to this historic advancement to the payments system nationally, and to doing its part to support the Sand Dollar initiative. As a forward leaning bespoke and discerning financial institution, Equity has a suite of FinTech and Crypto Asset services underpinned by ironclad compliance tools, and remains fiercely committed to your success.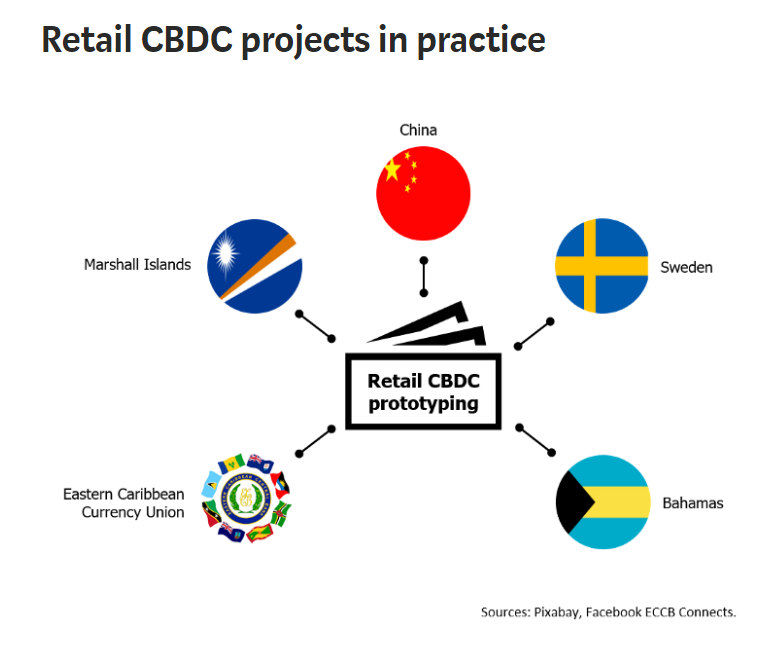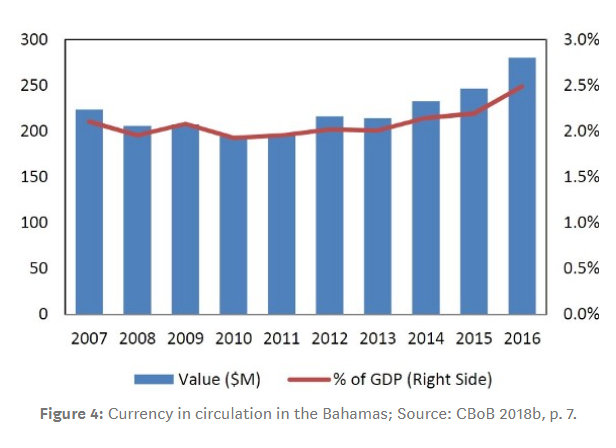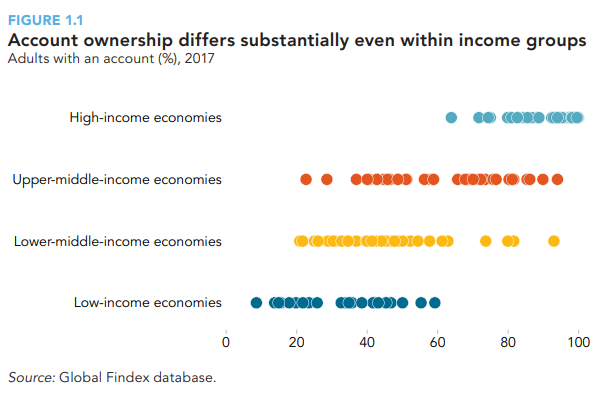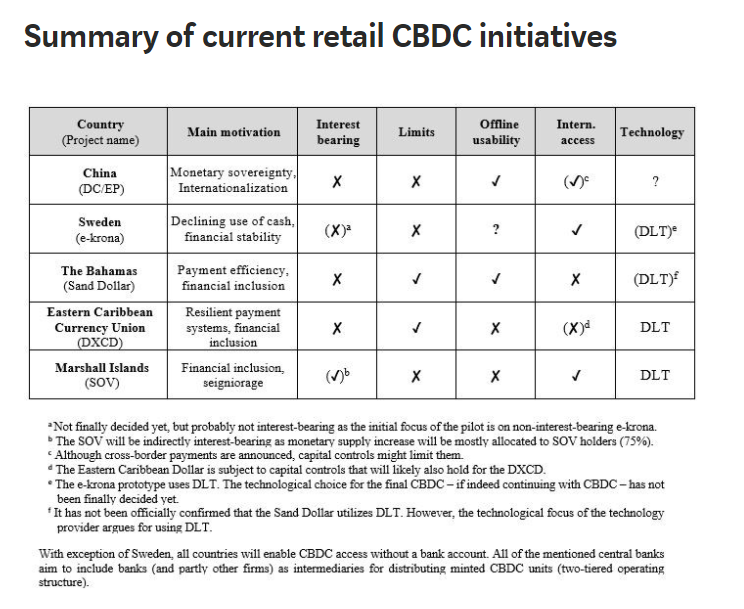 Sources:
https://www.coindesk.com/bahamas-sand-dollar-central-bank-digital-currency
https://ewnews.com/sand-dollar-to-launch-nationwide-in-october
https://www.helgilibrary.com/indicators/mobile-phone-penetration-as-of-population/bahamas/
https://medium.com/@jonas.ku1994/cbdc-pioneers-which-countries-are-currently-testing-a-retail-central-bank-digital-currency-49333be477f4
Demirgüç-Kunt, A., Klapper, L., Singer, D., Ansar, S., Hess, J. (2017). The Global Findex Database 2017 Measuring Financial Inclusion and the Fintech Revolution, World Bank Group, http://documents.worldbank.org/curated/en/332881525873182837/The-Global-Findex-Database-2017-Measuring-Financial-Inclusion-and-the-Fintech-Revolution
https://ewnews.com/central-bank-sand-dollar-gradual-rollout-set-for-october-20
https://www.coindesk.com/bahamas-sand-dollar-central-bank-digital-currency
International Markets & Cryptocurrency