Pros and cons of remote working – an intelligent balance
LionPress October 2020 Issue
During the COVID-19 pandemic, now more than ever, the importance of considering the implications of remote working has become essential. It is prudent to weigh the benefits and shortcomings of remote working generally in crafting the optimal program for staff. Equity has taken steps to embrace the positive and productive aspects of remote working while mitigating the detracting points.
Chief among the key benefits of remote working is that it allows for social distancing during the pandemic at hand. In the comfort of one's home, one can minimize interactions with other colleagues and customers in physical settings and therefore self quarantine. For those who are feeling under the weather, rather than being ostracized from being able to work and earn an income, working at a distance allows for the employee to continue to meaningfully contribute to the work of the team. Health and well-being are the foremost reasons that remote working is recommended during pandemic outbreaks to contain cases and their contagion by limiting frequent mixing of persons in close contact.
Remote working arguably also allows for a more natural balance between work and personal life. Without the rigidity of being at a desk, one can more easily exercise in between spurts of work, wear one's most comfortable attire, eat healthy home-cooked meals, rotate working stations for a renewed appeal, and respond to at home responsibilities moderately. Employees with children may be able to save money and time on nanny fees and coordinating.
These savings are compounded when considering the costs of gasoline, wardrobes for professionalism, the costs to the company and employees for delays during commute to and fro and during lunch hours. The natural comradery between colleagues can also lead to time wastage on casual small talk. When isolated in a remote working setting, this may improve one's concentration and therefore productivity.
However, there are some cons to remote working, depending on the discipline of the employee, home environment, nature of the employee's job, and personal productivity preferences.
For instance, away from the corporate environment some employees may be burdened by resisting distractions, find it more difficult to get into the working mood, and have difficulty retaining structure. While flexibility offers work-life balance to some, others find that without separating the two worlds, they become blurred and work becomes difficult to turn off. Hence, the saying "leave the office at the office".
The demands of the job require employees to maintain optimal levels of performance and customer service irrespective of working at the office or at home. Therefore, client meetings continue to require professional attire when conducted using videoconferencing, and office hours are relevant to being available to customers. Hence, there are limitations to flexibility. Employees also need access to key files and confidential client information, as well as access to other colleagues in supporting functions and in various cross-departmental capacities. It is easier to liaise with co-workers within the same premises with the comfort of stopping by their office and or cubicle. Likewise, attending to the filing room clerks provide for an organized file retrieval system. Working remotely may strain the ability of the employee to access these human and office resources, not limited to commercial printers and scanners.
Supervision by management of personnel is also debatably more intuitively conducted when the manager is on premises.
Taking all these points into consideration, Equity has prudently put in place an effective and robust approach to remote working in adherence to the laws and guidance notes of the government and regulators. With written permission, during emergency orders, wherein allowed - skeletal staff are permitted to remain in office separated spaciously within the large Equity Trust House facility, to provide on the ground core assistance. The human resources department works with employees to understand their working preferences during these periods, to decipher the needs of each employee, and in this way if it is optional to be either a skeletal staff or a remote worker temporarily, this assists with the selection process. The needs assessment of the employee equips the Information Technology Department to provide security-enhanced company laptops to select personnel with needs-based secure remote file access. Emails are accessible remotely, and company tools such as private videoconferencing software, secure mobile phones for senior staff, and staff contact lists are provided. Working hours are mirrored within remote working scenarios, and in this way business continues as normal.
Equity has gone the extra mile in modelling leading industry behavior in permitting DocuSign to be used on select documents to assist with remotely serving customers and in allowing the digital submission of documents, followed with couriered originals when required. The in-house computer programmers at Equity continue to develop convenient custom solutions to meet the needs of employees – inclusive of, but not limited to, a request system for needed internal support.
As a global community, as we adjust to this new normal environment, it is prudent to remain vigilant, balanced, and mindful of the pros and cons of adjustments in work environment behavior. In this way the optimal solutions to maintain the impressive service customers have become acquainted with can be sustained. Before, during and after COVID-19, Equity continues to be fiercely committed to your success.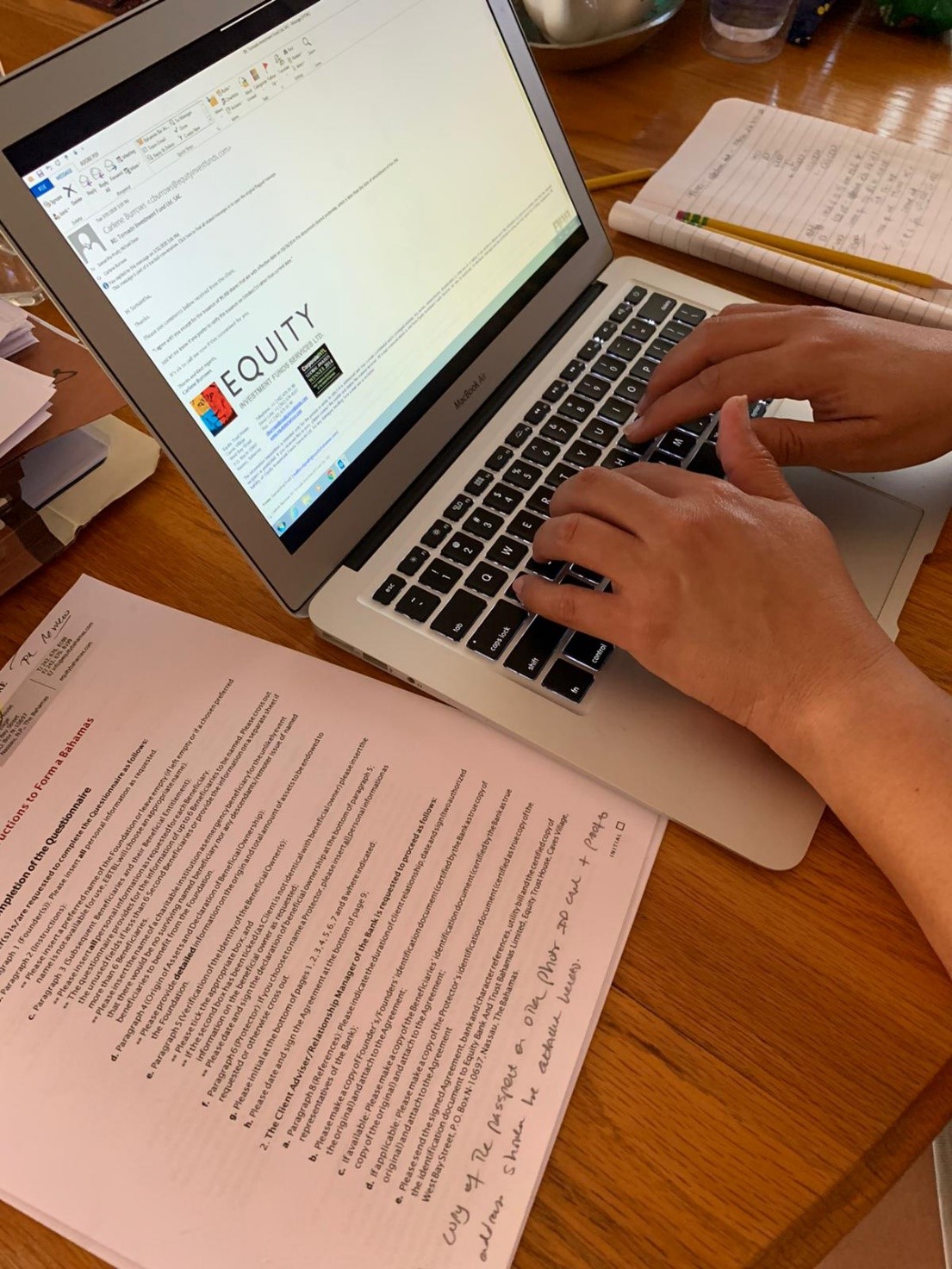 International Markets & Cryptocurrency